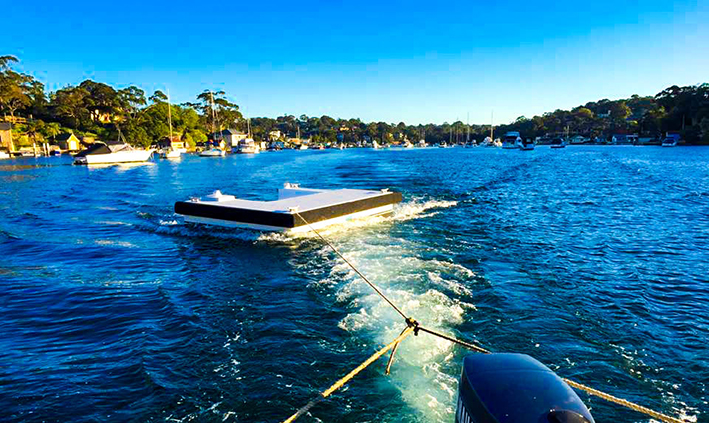 Pontoon Construction, Maintenance, and Repair
Sydney Jetties Pty Ltd are the specialists in safe and functional marine developments. If you are looking for a new pontoon or repair and maintenance on your exiting pontoon, you can trust our team of professionals. We look after all stages of your development. From the initial consultation, through to pontoon construction, installation and the finishing touches.
We also take care of any council and regulatory concerns you have by handling licencing, permits, planning, and the Development Application process.
We are conveniently situated to provide our service for clients from Sydney Harbour, Parramatta River, Port Hacking, Georges River and beyond.
Safe and practical
The pontoons designed and constructed by Sydney Jetties are the pinnacle of marine safety and practicality. We have been developing marine solutions, including pontoons, for 3 generations and understand the importance of quality waterfront construction. We look forward to working with you to develop a pontoon that suits your design requirements.
Contact us for more information
If you would like to find out more about our pontoon construction, maintenance or repair service, or would like to start the conversation on beginning your development, feel free to get in contact with our friendly team of staff. We are committed to providing an exceptional level of client communication, and are always happy to discuss our service with new people.
Fill out an enquiry form on our contact page or call 02 9529 0498 and we will happily assist you with your enquiries.
Our Services
We specialise in both Commercial and Residential Works
Our project capabilities extend to the following areas:
Contact us for A FREE QUOTE TODAY
WE ARE SYDNEY'S JETTY SPECIALISTS- We are looking forward to hearing from you today!