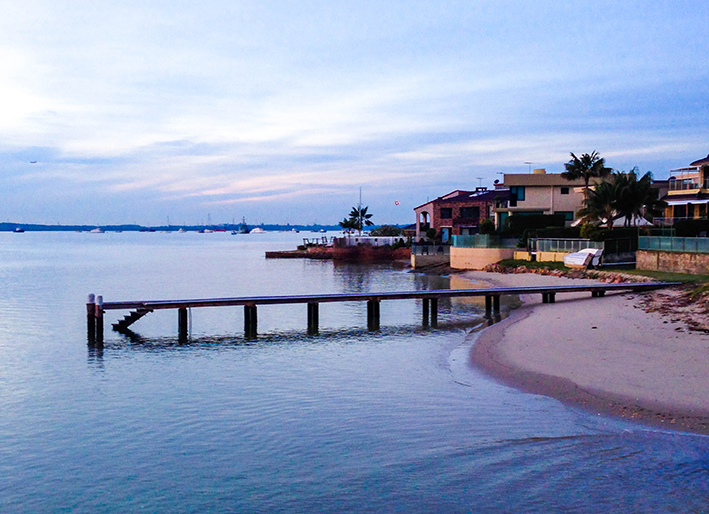 Slipway Construction and Repair – Sydney and Beyond
Sydney Jetties construct, repair, and maintain slipways for the launching and landing of boats and personal watercraft. It is important that when developing a slipway you employ an experienced industry team with a profound knowledge of safe and stable slipway design and construction.
Furthermore, we handle all council and regulatory processes for new developments to alleviate the stress and ambiguities of licencing, permitting, planning, and Development Application processes.
We are conveniently situated to provide our slipway construction and repair service for areas including Sydney Harbour, Parramatta River, Georges River, Port Hacking and beyond.
Quality construction
At Sydney Jetties, we take the intricate, quality design of slipways seriously. It is of high importance to us that we take in all considerations when planning our developments, and work tirelessly to come up with a design that is most suitable for the natural surroundings of the development.
Contact us to start the conversation
If you would like to get started on the design and construction of a new slipway, boat cradle or winch, or are after advice on the maintenance or repair of your existing slipway, boat cradle or winch, feel free to get in contact with the experts at Sydney Jetties. We are committed to providing a high level of client service and communication, and are more than happy to have a chat with you about your project.
Feel free to fill out an enquiry form on our contact page or give us a call on 02 9529 0498 and we will be happy to assist you with any questions you have.
Our Services
We specialise in both Commercial and Residential Works
Our project capabilities extend to the following areas:
Contact us for A FREE QUOTE TODAY
WE ARE SYDNEY'S JETTY SPECIALISTS- We are looking forward to hearing from you today!